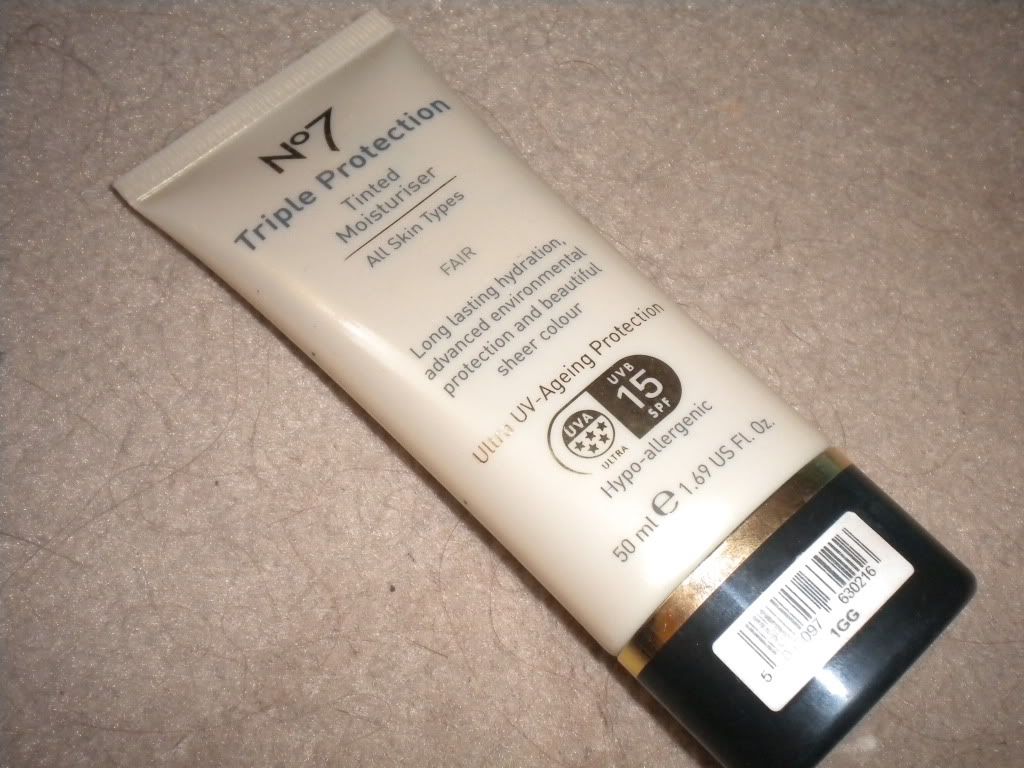 hey everyone!
so todays post is a review of the no.7 tinted moisturiser. i really wanted a new tinted moisturiser because i've been using the natural collection one for AGES now, and as much as i love it i wanted to try a new one. i got mine in the lightest shade - fair.
obviously, it doesn't have great coverage because it's a tinted moisturiser, but i think the coverage is very buildable. my skin isn't that bad, it's just quite uneven and i have a lot of redness around my nose and a fair bit on my cheeks, so i never need an amazing amount of coverage but i do like a decent amount just to be sure. you can make this from a very sheer coverage to a light/light medium coverage in my opinion.
it also blends very well. i find the natural collection tinted moisturiser is quite hard to blend, and i think that's because it dries so quickly. but this one doesn't dry as fast so you have more time to blend it in more thoroughly.
i also really like the finish. with the natural collection one, i have to powder because it's way too dewy for my liking - overly dewy, and usually i like a matte/satin finish but this gives you a really gorgeous glow without making you look shiny.
feel free to make any requests below!
thanks for reading!
maddie xx