hey everyone!
so today i thought i'd do a hair post because i haven't done one before but i like reading them so why the devil not?!
i don't think i have a picture of my newish hair on here, but a few weeks ago i had my hair cut to shoulder length, and its dyed ash blonde with highlights, then its a really dark brown underneath :-)
i have to wash my hair every other day because it gets dirty and greasy if i don't, and i try to keep the product use to a minimum.
so these are the products i use in my hair! :)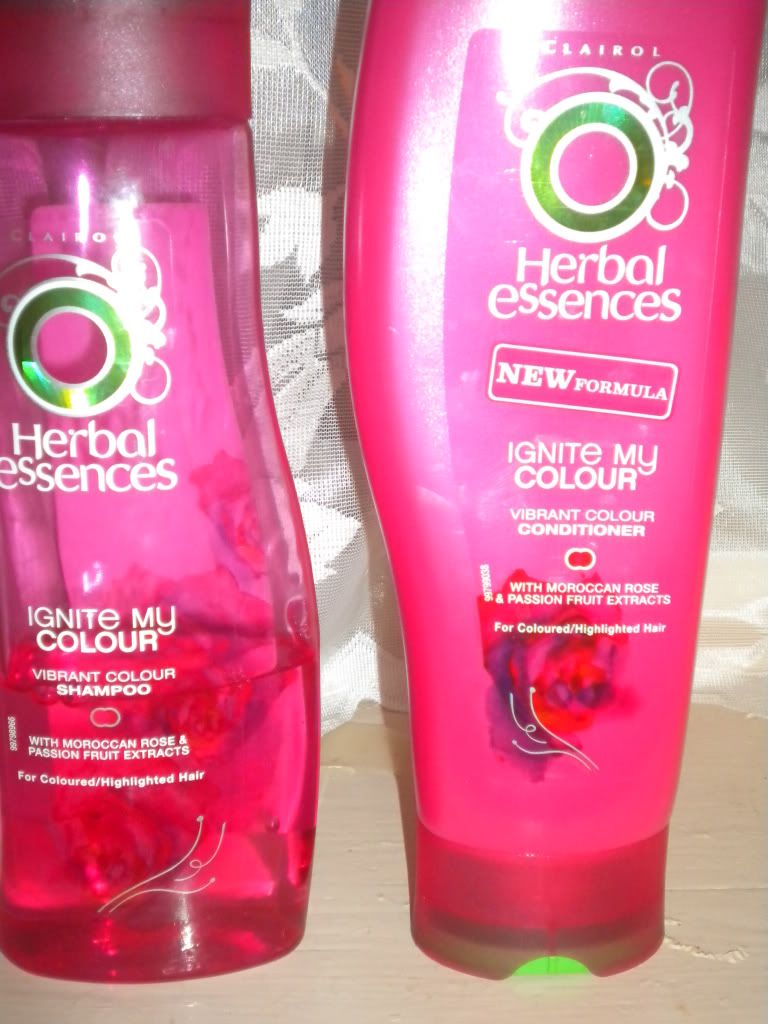 1. herbal essences ignite my colour shampoo and conditioner -
so this is a bog standard does the job shampoo and conditioner! it's helped keep my colour for agess though! and it lathers nicely too. i'm not too fussed about shampoo and conditioner if i'm honest, as long as it cleans and conditions my hair i'm happy, but i do have a weakness for herbal essenceses shampoos - i've tried a few different ones and they're all great!
2. samy fat hair '0 calories' thickening creme -
i was looking for a product that would volumise my hair without making it greasy, because before i was using the umberto gianini sex bomb massive mousse and it made my hair really greasy! then i got this for my birthday and i LOVE IT! it's really lightweight and doesn't make my hair greasy at all, but it still makes it really thick and volumised! it's great! i use it pretty much every time i wash my hair and then just blow dry it out :-)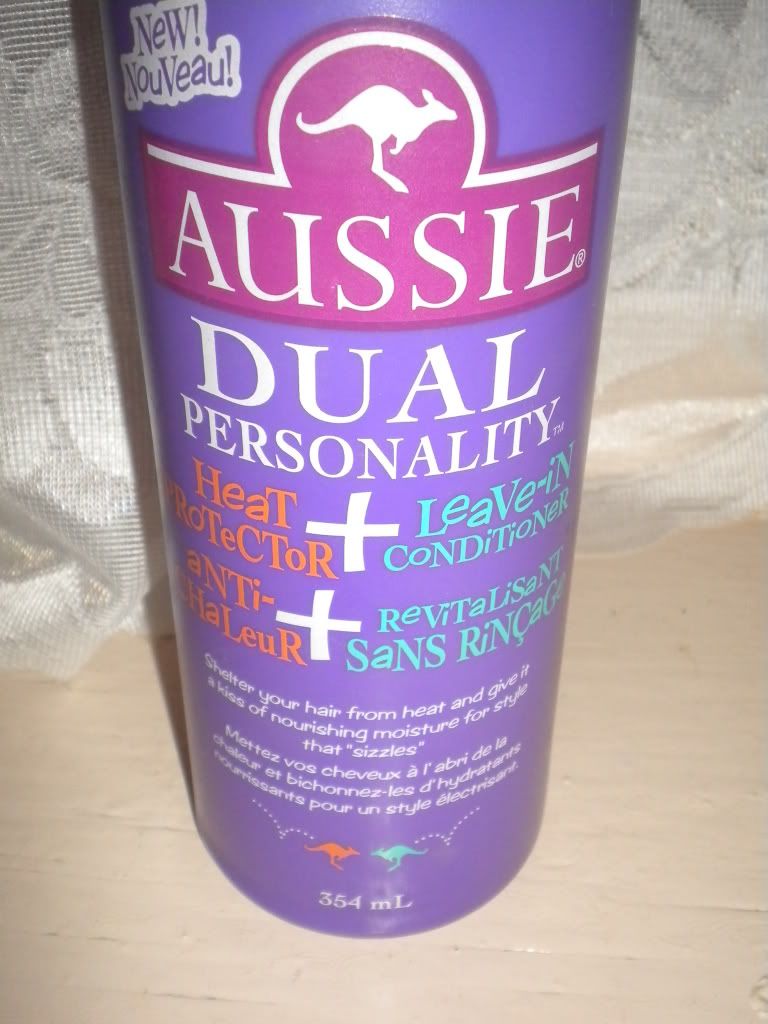 aussie dual pesonality heat protector and leave-in conditioner -
i use this everytime i wash my hair because i blow dry it, so obviously i need a heat protector, but it makes my hair really soft aswell because it's a leave in conditioner! it smells quite nice too, rather fruity which is lovely :-)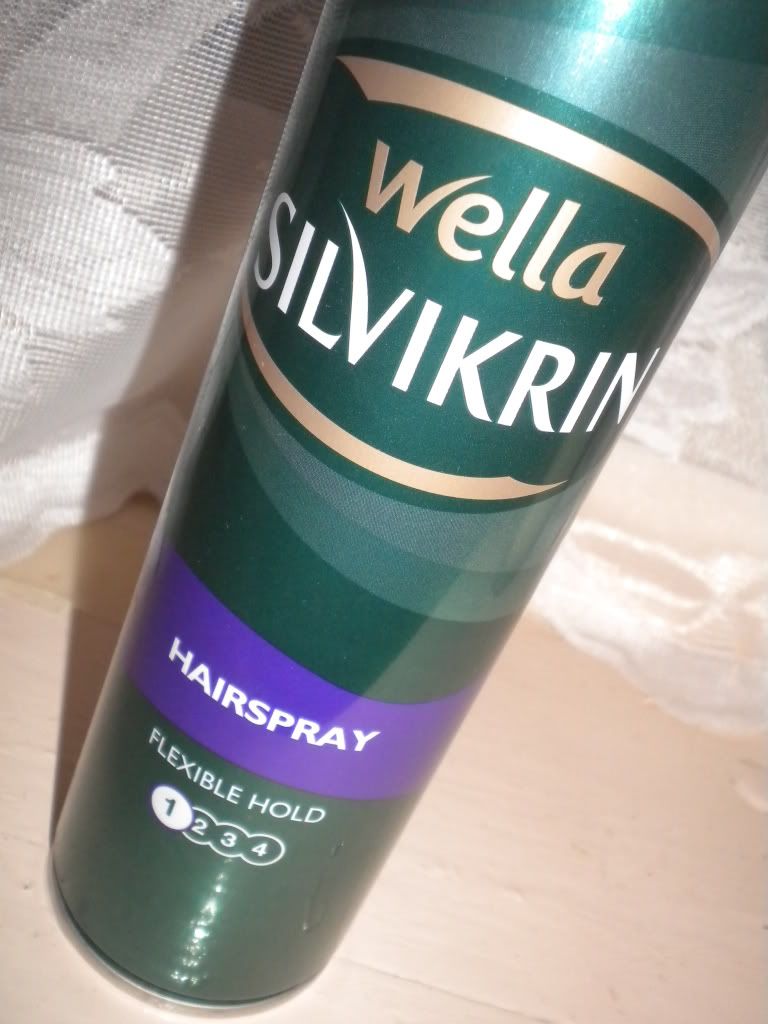 wella silvikrin flexible hold hairspray -
i use hairspray quite a lot because there's nothing i hate more than when you put your hair up and a bit falls down, or when its down and falls flat during the day. but i love this hairspray because it's flexible, but it's not too much of a low hold that it doesn't hold the style if that makes sense? it's easy to brush out and doesn't make your hair sticky at all. and it's really affordable too - a great hairspray!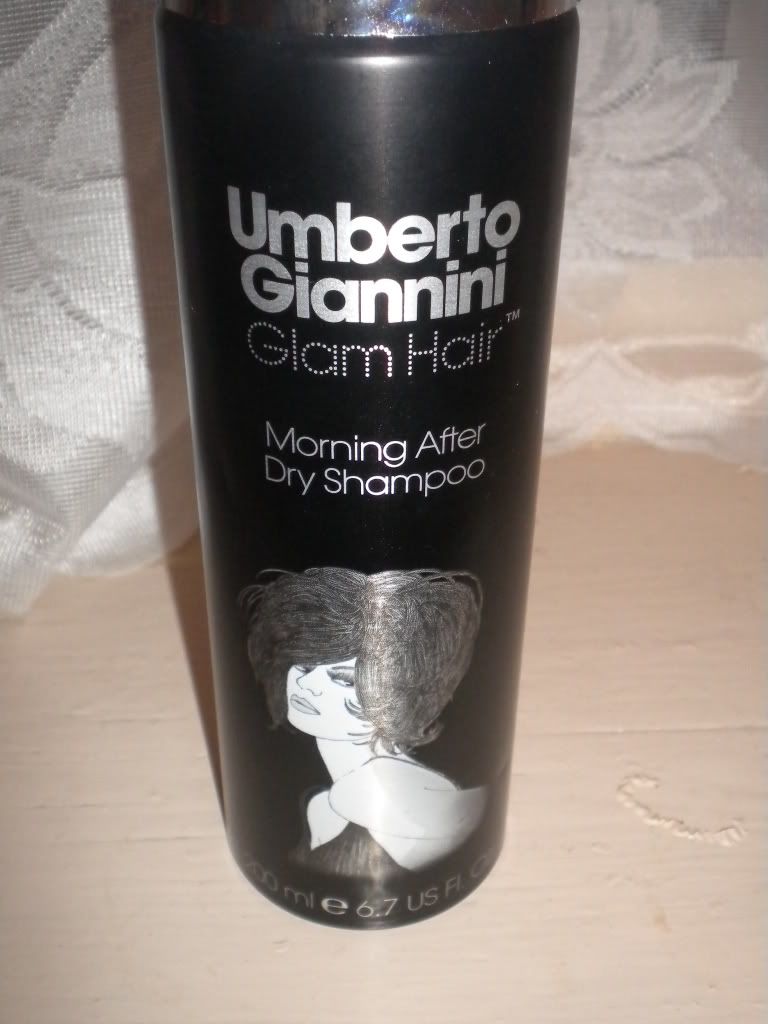 umberto gianini glam hair morning after dry shampoo -
i use this when my hair's looking greasy or needs a bit of a pick me up at the roots - it's perfect! it adds a lot of volume into the hair without making it feel built up which i find with the batiste dry shampoo. and to top it all off - it smells absolutely amazing! i can't even describe the smell but when you're in boots smell this and you will be won over!
aussie 3 minute miracle colour deep treatment -
you probably would have seen this in my beauty buys post, so i've only really used it once. it's not a mask, you use it in place of your normal hair conditioner and i leave it on for a bit longer, and instead of just using it on the ends i put it all over my hair and it makes the hair feeling really soft and gives it a nice boost :-)
thanks for reading!
maddie xx