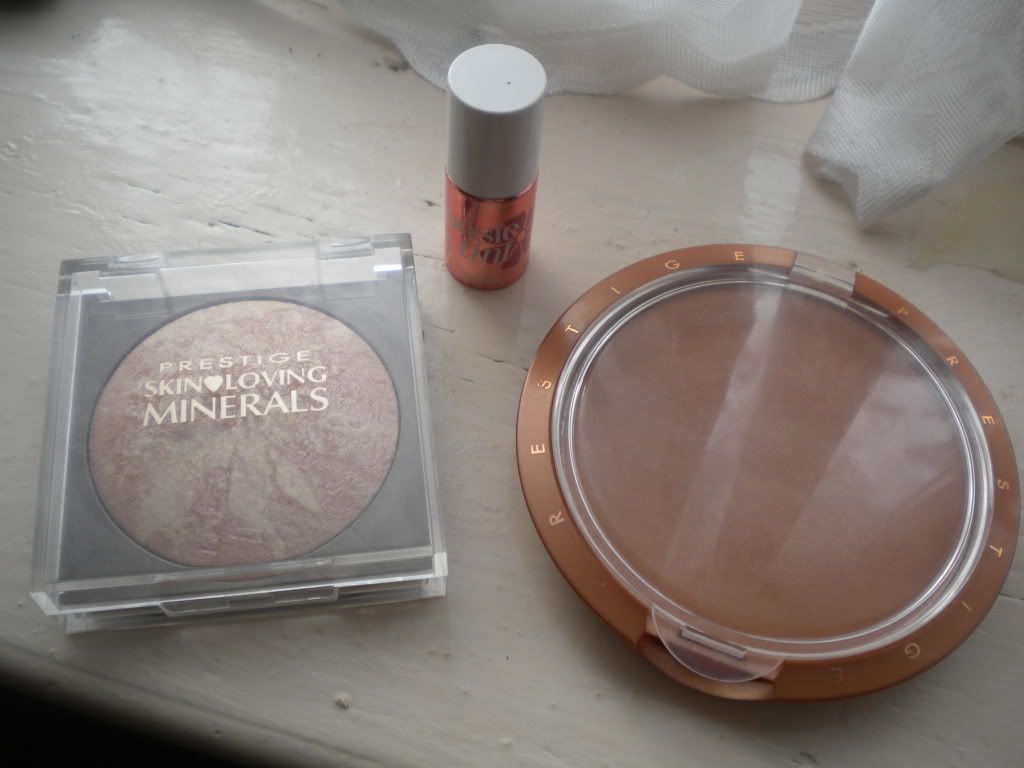 natural collection pressed power (it smashed, waa)
prestige skin loving minerals highlighter
maybelline gel liner (either winged on top OR on my water line)
prestige my biggest lashes mascara
prestige white eyeliner (inner corners)
prestige brow pencil in blonde
natural collection clear mascara to set brows

holaa!
so this is my everyday makeup. well, i say everyday, not when i'm at school cos i'd get told to take it off and shouted at, lulz (counting down the days where i can wear makeup everyday.. *sighs*)
when i'm at school i wear tinted moisturiser, powder and fill my eyebrows, but this is the makeup i wear when i'm not at school :)
i always buy new makeup so this changes a lot but i've been doing this makeup a lot lately :D
i also use maybelline dream matte mousse as a primer on my lid (IT WORKS,) black eyeshadow to set my eyeliner if i wing it on my top lash line and a light pink eyeshadow :)
ooooh and also, i got a job! yays! i'm now officially a boots employee - could you get a better job for a beauty blogger?!
so i'll be trying new products and stuff and reviewing them for you! WOO!
tell me your favourite makeup products!
thanks for reading :)
maddie xx